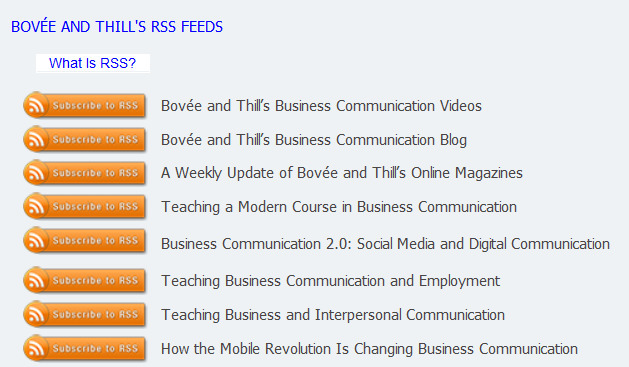 "Get a free subscription to any or all of these 12 RSS Newsfeeds, each focusing on a different business communication topic.
Bovee & Thill's Online Business Communication Magazines's insight:
Scroll toward the bottom of the page. Click on the icons of the newsfeeds to which you wish to subscribe. You can unsubscribe at any time with one click.